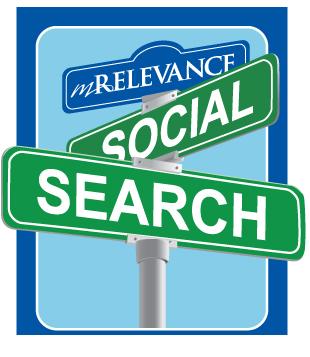 The correlation between social media success and higher search ranking is simply too strong to ignore. From practically ancient data, right through to a post-Panda study from Searchmetrics of the top 10,000 links, everything points toward a strong association between social media and search.
Of course, this is not surprising in any way, given that 25% of time spent on the Internet is spent on social media sites, but what does it mean for your company? Are the traditional divisional separations valid? Can you do more with your social media than just engage users? How do you get your SEO and search teams working together effectively?
Current Divisions
It's common for SEO to fall under the marketing umbrella, while social media is usually a function covered by PR. This division is one that historically comes with a natural conflict. Despite obviously overlapping skills and activities in the areas of relationship building, dialoguing and brand building, the age-old issues of PRs wishing to detach themselves from direct money grabbing, and marketers seeing the role of PR as inferior, and ultimately less beneficial to the organisation as a whole are distinct and real issues that often see those departments clash, or at very least make effective collaboration difficult.
With search and social media, however, the benefits are too great to allow these siloing issues to persist. For those companies looking to make social and search integration a collaborative effort, just look at some of the impressive case studies out there. Reports often suggest an increase of upwards of 100% SERPs increase, and often astronomical figures for social.
The Importance of Cooperation
Combining social and SEO teams to create an integrated campaign has multiple benefits, not least noticeably higher ranking and greater engagement with users and customers. The average mid-size company (approx 1,000 employees) has around 180 social media outlets – that's employee blogs, Twitter feeds, Facebook fan pages and product pages – but very few (less than 25%) offer social media business training.
Other statistics of social media utilisation read like a graveyard of missed opportunities: only 47% percent of b2b marketers use LinkedIn, the most effective businesses generate 230% more leads through social media than the mode, and while Facebook interaction is 30% higher on Sundays, few (less than 20%) companies have an organised 7-day posting regime.
How Your Teams Can Work Together
Regardless of the scale of your project, which industry you work in and which outlets you decide to use, the most important aspects of getting social and search to work together is a human one. You already have the knowledge to achieve objectives, but leveraging that is the hardest task.
Far and away the most important aspect in any cross-divisional collaboration is training. However, the best people to lead such training programmes are often within your business. They know the culture, the processes and the workarounds that an outsider simply won't. If your teams demonstrably know what their division is about, and the methodology for success, get them to spread their knowledge. Creating a two-way channel of training prior to the project will not only help your teams bond, but it will give both sides the information they need.
As any professional SEO will know, reaching out to bloggers and webmasters to provide content for their sites is an integral part of modern SEO. A social media professional will utilise a similar strategy, reaching out to influential social media users within certain industries to promote clients' content. The relationship between these two processes is too similar to ignore. Have your teams share contacts through a CRM system as a contact for SEO could be a great contact for social and vice versa.
Measuring metrics together means that each of your teams will have a vested interest in supporting the other. Making traditional SEO objectives part of social, and vice versa, ensures that both teams are working to the same goals. The worst possible situation is to create an environment in which search are quoting great figures against social's weak performance. This not only demoralises and creates fractures, but it also demonstrates a lack of understanding of the dynamic between search and social.
While it's accepted across the board that search and social should be working together, it simply doesn't happen as much as you'd think. Best practices are things that your teams will have to discover. Discovery usually means changing plans, and changing plans often means obstruction. Changing direction because search feel it necessary is likely to leave social disgruntled, for example. Remember, this is relatively new ground. Offer your teams enough freedom to be able to manage resources and focus efforts where they are most needed. Ultimately a team that knows that it has the leeway to react to change is likely to be more receptive to it.
Driving for Integration
Integration is not simply about understanding that social share is the new link. One-way traffic, after all, does not constitute building a community. Full integration, where product blogs, company Facebook pages, the CEO's Twitter feed and employee's LinkedIn profiles are all pointing at and referencing each other provides the kind of activity that search engines, as well as customers are looking for.
Related articles
1 Comment
Archives