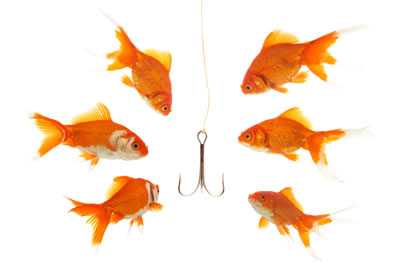 Link baiting is an optimization technique which involves sharing strategically planned content in the hopes of the content becoming viral. This is to encourage other websites to link with your website which helps with your SEO. Bloggers have known this technique for some time and use it to their advantage. Other websites rarely use this strategy as there is a misconception that it is a black hat technique. On the contrary, it is perfectly legal and can be used to quickly build up links and develop a reputation online
Types of Linkbait
News stories
As the name implies, this type of linkbait involves covering breaking news. This means reporting on news that nobody has caught up on. Getting a news linkbait is difficult. A news linkbait requires a person to be at the right place at the right time or knowing the right people that can tip you when before the event occurs. An alternative is gathering up all of the viewpoints on a particular topic or issue.
Debate issues
This type of linkbait involves generating a controversial opinion but it requires contradicting a popular personality. Essentially, this means going against the current popular opinion on an issue.
Attack articles
Attack linkbaits take it a step further. This involves expressing a controversial opinion against a popular individual and not just on the issue. It is similar to creating a personal attack on the individual, encouraging a debate.
Resource lists
Resource linkbaits are pages filled with information. Bloggers or publishers collect information on a topic that people will find useful. The page is presented in such a way that it makes it easier for readers to understand the information included.
Humorous tales
This is one of the more common types of linkbait with numerous blogs devoted to creating similar content. A humour linkbait piece involves posting funny or weird stories, pictures or videos that people will enjoy sharing or linking to.
Incentive linkbaits
As the name suggests, the reader receives something from sharing or linking with your website. Incentive baits include conducting contests, offering scholarships or awards.
Powerful Link Bait Strategies
Pick the right platform
Content is not limited to writing articles. It can be an infographic, an image, song or even a video. There are many places or avenues where you can post online. It is important to note that some of the more well known platforms specialize on a particular type of content. For instance, blogs are good for generating attention on articles and most types of content while YouTube is a great place to post videos. There is also social sites like Pinterest which is well known for generating traffic for images and infographics.  Think about what type of content you want to upload and consider what platforms you can use to generate attention.
Pick the right timing
There are two contrasting strategies when it comes to timing posts. Some publishers try to post their content during periods where in activity levels are the highest to generate the most comments on a topic. Other publishers post during the off-peak periods so that less people will comment on the content. In the case of Twitter, fewer comments can be better at times as it allows the content to stay longer. This gives the content just enough time for the post to be seen by more people. For this to work, you will need to determine the days and times where in people log on. Afterwards, you can determine whether to post during the peak or off-peak hours.
Make sharing easy
Make it easier for people to share and link to your content or website. Integrate sharing buttons on each page or include embedding codes. Encourage people to share your content. A call to action is necessary as not all people will automatically share unless instructed to do so.  Place the calls to action in three separate areas to drive the point home. This includes right before the linkbait, right after the content and with your embedding codes or share buttons.
Edit rigorously
A growing number of publishers are seeing the benefits of using linkbait to build their online reputation. As such, you have lots of competition to deal with even before you post your content. Plan your content and strategy wisely. Only publish the best type of content you can produce. Anything less than perfect will not help you in your efforts in building links through your linkbait.
Related articles
2 Comments
Archives